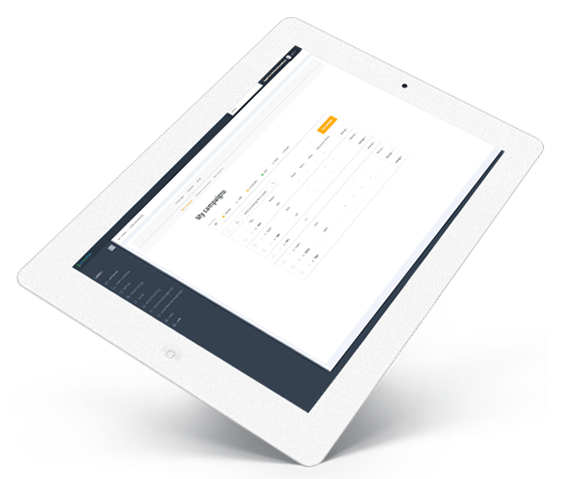 Email Marketing
Accelerate Your Business with Email Marketing and Newsletter Management.
Do you use email to send newsletters, promotions or updates to your customers?
How do you follow up with leads that didn't buy "right now"?
Your Kraken Automation enables simple and effective email marketing that anyone can use create templates, manage contacts, execute quality email marketing campaigns, and measure your analytics, all inside the portal.
Grow, Develop & Manage your email marketing Contact Lists!
Simple contact management allows you to segment your data to understand your subscribers for targeted campaigns, putting the right message in front of the right audience is critical for optimized performance!
Simple to use drag-and-drop template creator or html uploader
Real-time monitoring of campaign statistics
Unlimited contact storage
Campaign comparison tools to benchmark trends that deliver more opens and clicks
To see this module in action, click the button to Schedule a free demonstration!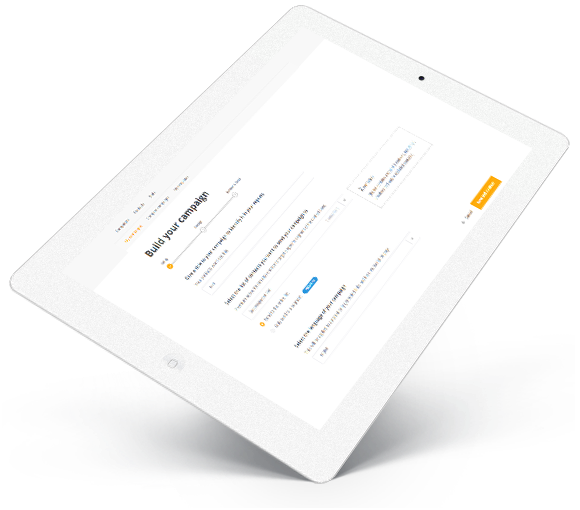 Use the built in email newsletter templates to create & send beautiful newsletters or marketing campaigns. Our intuitive drag and drop editor can help you design beautifully crafted responsive emails in just a few moments. Use our rich library of free email templates or create your own from scratch. Create personalized marketing templates that look good on any screen, in minutes.
Make each customer feel special – send email campaigns with a human touch. Personalize how your email from how it looks in your recipient's inbox to the content they open. Quickly and easily tailor dynamic content for each individual email based on variables such as name, location and historical activity.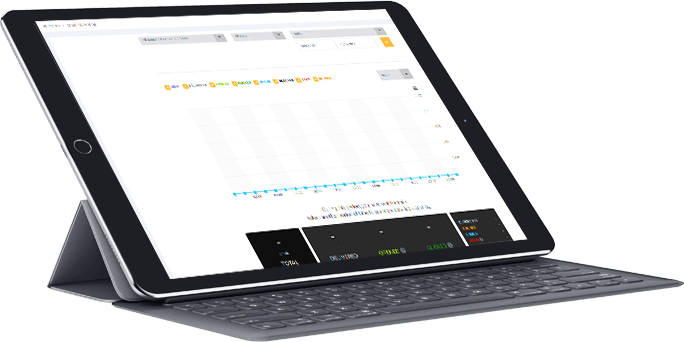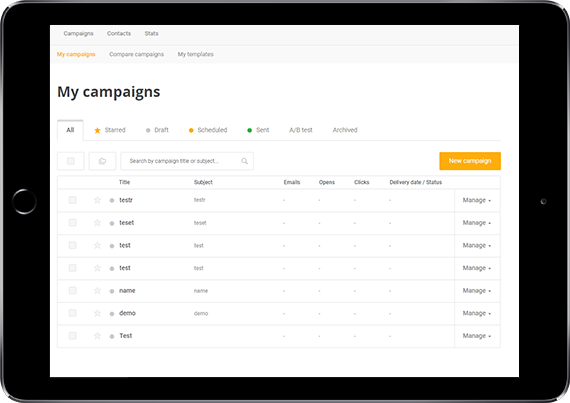 Upload your exsisting lists, and grow your list with integrated subscription tools!
Build your audience. Install our opt-in widget on your website to capture email addresses and automatically sync to contact lists in your account. Upload your own contact list as either a CSV, TXT or XLS file. Our system can seamlessly integrate into your CRM acting as your second pair of eyes, filtering out unsubscribes and possible errors.
Real-time statistics help you understand which recipients engaged with your email. Who opened your email? Where your email is being read? Who clicked through from your email? Our reporting feature allows you to track the delivery of your emails. Enabling you to refine your email marketing strategy and optimize the performance of your campaigns. Perform, track, and compare A/B split testing on email campaigns to increase performance!