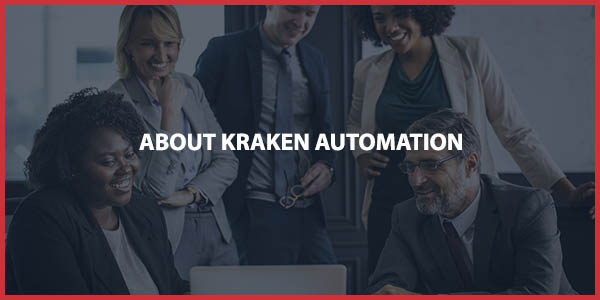 Kraken Automation leverages the "Best Practices" in online technologies regarding tactics, techniques, and processes that empower today's business owner to grow, scale, and automate their online marketing efforts. Decades of experience ensures a prompt and accurate diagnoses backed by AGILE implementation techniques that create an easy to follow, step by step plan for success!
Our knowledgeable staff are known for pushing the envelope and creating "outside the box" solutions for any challenge. If you are looking for a true technology partner to support your businesses online needs, we would be honored to serve you!
Our team brings together a collaborative of knowledgeable and experienced technology experts to provide our clients with an unparalleled level of service and support.
Our proven systems and processes are derived from decades of application and adaptation, implementing the latest strategies and best practices in the ever-changing field of online marketing.
C. McPheeters
Business Owner
The software is clearly designed for ease of use.
H. Baker
Business Owner
These guys know their stuff, very professional and easy to work with!
L. Capulong
Business Owner
Love the software, very easy to use! Matt is always available and a great help! Improved my business.
K. Hughs
Business Owner
I have used this program before and would like to say it works very well for me! It is very user friendly and I do love it more than any other program I have used in the past!
S. Northrup
Business Owner
It's clear this was designed by an expert in the industry, a user, and not just by a software designer who gets the concept. Great great software! None better.
C. Gagg
Business Owner
I am extremely pleased with this easy to use software. Matt is the expert of experts! He has a plethora of insight, information and knowledge that he freely shares with the software users.
The software is simple to use and easy to navigate around!